Weber Furlong Museum Collection
The collection of Weber Furlong (1878-1962) represents a critical assortment of paintings and objects. From Post Impressionism to Modernism. As a pioneering member of these movements. She foreshadows the conflicted social issues between men and women. At the same time, 1895-1913 Weber Furlong returned from Paris and Mexico City.
As a result, her early 20th century emergence from the post-impressionist period. Likewise motivated her to return home. Moreover, she opened one of the first women Modernist painting studios. Located in Manhattan ahead of the Armory Show. At the height of unrest and activism. She likewise located herself at Washington square park. In the Greenwich Village Historic District. Noted for activism and unrest among notable American writers' artists and political activists.
Subsequently transforming to early Abstract Expressionism. Weber Furlong began her push to her own abstract style. It was artistic expression which above all led the young woman through quickly changing times.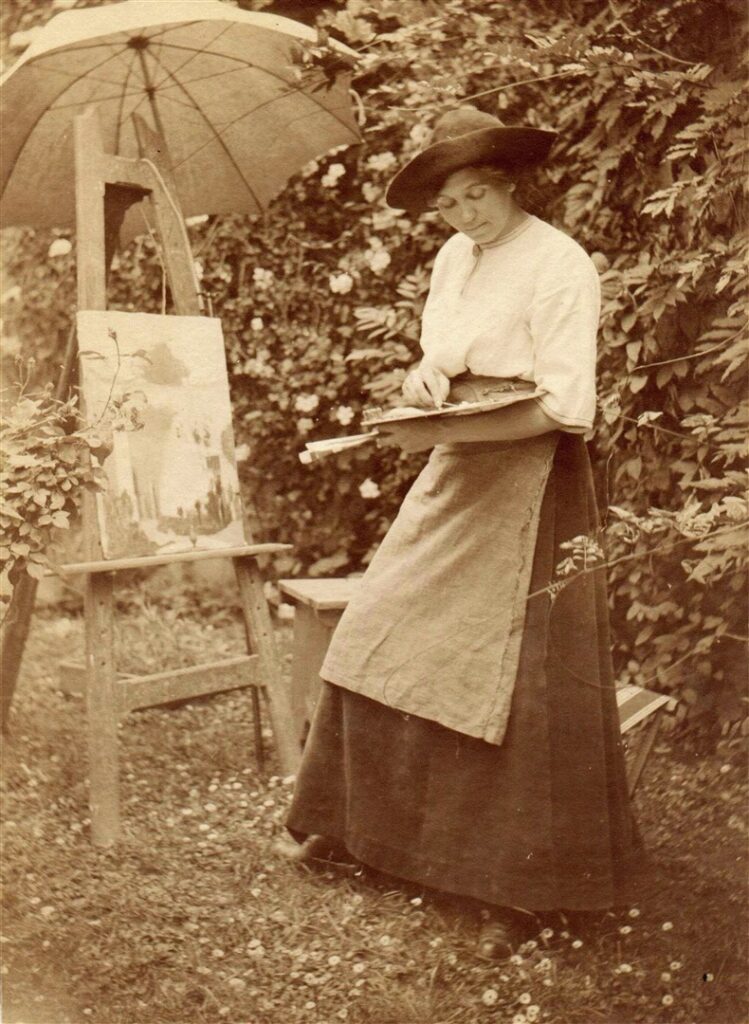 Select any image below to scroll the museum collection.