Susan Mazer (1958-2001)
Susan Mazer (1958-2001)
Susan Mazer, also known as Maia Mazer, was born on 27 July 1958 in Syracuse, New York where she grew up. She attended Bryn Mawr for two years, then the Art Students League from 1978 to about 1981, and the National Academy of Design from 1981 to 1984. In the late 80s, she entered a two-year BFA and MFA program at SUNY Purchase but dropped out a month or so before completing it. Until she stopped painting in 1990, she produced a vast number of works, participated in numerous shows, and won two awards. In 1991 she moved to Los Angeles where she began working in animation. She died of a brain tumor on 5 May 2001 shortly before her 42nd birthday.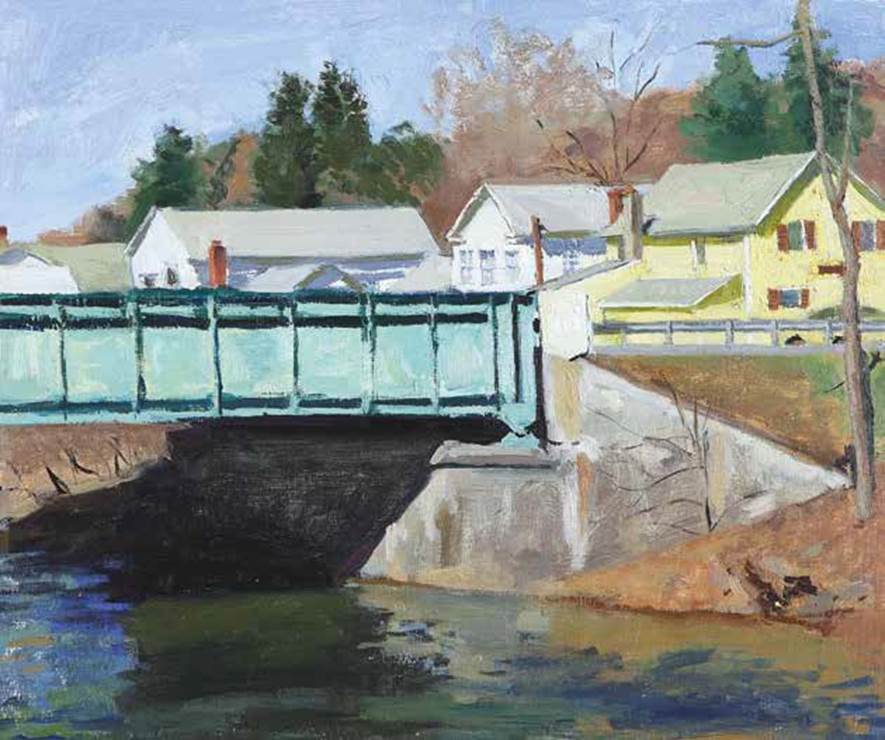 GROUP SHOWS
1984 National Academy of Design Museum, New York, NY – Awarded the Ralph Weiler Prize
1984 Cork Gallery, Lincoln Center, New York, NY
1984 & 1985 Bergen Museum of Arts & Sciences, Paramus, NJ – 2nd & 3rd Annual Open Shows
1986 Hastings Art, Ltd., New Canaan, CT
1987 Privat Banken of Denmark, New York, NY
1986, 1987, 1988 Allied Artists of America, NY, 73rd–75th Annual Exhibitions –
Awarded First Place Gold Medal of Honor for her oil painting "Orion"
1988 Noel Fine Arts, "Works on Paper", Bronxville, NY
TWO-PERSON SHOWS
1985 A.M. Adler Fine Arts, New York, NY
1989 Goldman Gallery Rockville, MD
ONE-PERSON SHOWS
1989 Johnson & Johnson Traveling Art Exhibition
1990 Arnot Art Museum, Elmira, NY
ARTIST STATEMENT:
On Painting
"The events in our lives that carry the most weight with us are those that have aroused the greatest emotion. To me painting is the means to express ideas and emotions that are so powerful and subtle that words are lacking to adequately describe them. I am searching for the quality of feeling in the ordinary when the everyday commonplace is significant through its own existence. When simply through virtue of its being there that way at that moment, it manifests integrated form, order, wholeness, and color. The initial glimpse of the original idea and the process of making these pictures stirred a great deal of feeling and excitement in me."
Susan Mazer
On Monoprinting
"Works by Susan Mazer" The Johnson & Johnson Traveling Art Exhibition Program, 1989-1990
The process of making oil monoprints gives me a feeling of working hallway between the solidity and physicality of oil painting and the speed, freedom, and playfulness that graphic media allows.
Instead of canvas, the artist works on glass or plastic. The glass gives the brush movement a wonderfully light, liquid feeling akin to watercolor although you are working with the heavy sensuality and strength of oils.
The image painted on the glass is transferred to paper by means of simple uniform pressure. Like watercolor, the colors play against the white paper, which appears in the areas purposely rubbed out or in open areas created by the stroke of the brush.
Not only do I paint, but as in drawing, I can scratch or rub into the paint or cleanly wipe out an unsatisfactory passage and begin again. Oil monoprints, done in a few hours, are a hit-and-miss proposition. This immediacy encourages experimentation and spontaneity.
What appeals to me most about the final monoprint is how well it can express form, air, space, distance, and surface flatness at the same time. The energy and patterns of the brushstrokes become much more noticeable on the finished print. In contrast to the white of the paper, the colors come through more pure, airy, and luminescent.
Susan Mazer
SOURCE: From the fine art book "Susan Mazer" by Linda Suzanne Fox (texts) and Massimo Zarucco (photos)